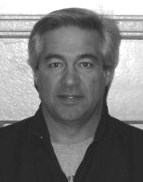 Bob has devoted 39 years to NJ high school hockey as a player, coach and official. He was an All- League Honorable Mention defenseman for Brick Township HS, playing on the 1975 -76 Gordon Cup and 1975-76 and 1976-77 State Championship teams.
Bob started his coaching career in 1980 as an assistant coach at CBA. The next season, at the age of 23, Bob was appointed head coach. In his first season (1981-82) as head coach, CBA compiled a record of 3-13-2 in the NJIHL A division. The following season, CBA went 22-2-1, winning the NJIHL B Division Championship, the NJSIAA State Championship, the Star Ledger Trophy and the Star Ledger Coach of the Year. In the 1990-91 season, Bob lead CBA to the Gordon Cup Championship. At the time, Bob was the youngest coach to win a State Championship.
He was the first person to win a state championship as a player and coach, and he is the only person to ever win the Gordon Cup and State Championship as a player and coach. Bob built CBA into a state power, with a winning tradition which continues to this day.
In the mid 90's, Bob started the ice hockey program at Pope John HS of Sparta, where he led them to their first ever NJSIAA playoff appearance. Bob was also the head coach of Hudson Catholic HS for three seasons, and officiated HS hockey for 16 seasons as a member of the Metro NY/NJ Chapter of the National Ice Hockey Officials Association.