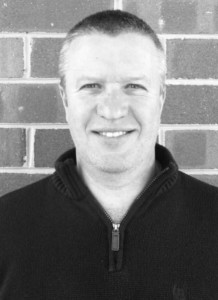 Stan graduated from Bayonne High School in 1988, where he was an All-County Athlete in three Sports Soccer, Hockey, and Baseball. During Stan's senior hockey season he broke the State record for goals scored in a single season with 79, and earned Conference MVP as well as All-Conference and All-State honors. After his graduation his hockey sweater was retired in 1989 and he was voted one of the top ten New Jersey High School Hockey players of the Decade.
Stan followed his passion and played two seasons of Junior "A" Hockey in Canada with the Pembroke Lumber Kings and the Dauphin Kings. In 1990 he was recruited by SUNY Potsdam, NY and agreed to matriculate. His freshman year he was named SUNYAC Rookie of the Year. Stan spent three years at SUNY Potsdam and lead them in scoring all three years as well as receiving the Most Valuable Player Award his junior year. Stan finished his collegiate career at SUNY Fredonia where he was a key contributor to their success as the team advanced to the NCAA D-III National Championship.
Stan was also recognized in 2012 when He was inducted into the Bayonne HS Hall of Fame. Stan continues to Coach Youth Hockey and for over a decade he has also been head coach of the Middletown (N. J.) South High School team. Stan and his wife Shannon reside in Middletown with their three children John, Sarah and Shane.