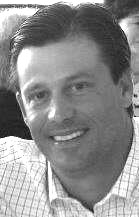 Mike played youth hockey from an early age at various clubs across the state. In high school he played at Delbarton where he earned All-State status and helped lead the team to be Co-Champions in 1989. In his senior year, Mike earned the school's single season scoring record as well as the state's playoff goals record, both only recently broken.
Playing for Bowdoin College he helped lead the team to an ECAC Division III Championship his senior year. After college, he played professional hockey in Sweden for two seasons. In 2010, Mike helped organize and participated in the "Frozen Flashback," a charity hockey game between Delbarton and St. Joseph's (Montvale) as the original state championship game in 1989 was cancelled due to measles. This successful event was attended by over 2,500 people, broadcast on MSG, and raised over $250k for cancer charities.
Presently, he works in finance and lives in Far Hills, NJ with his wife Katarina and his three boys Trip, Max and Charlie and continues to play at the Essex Hunt Club as well as coach with the NJ Colonials.