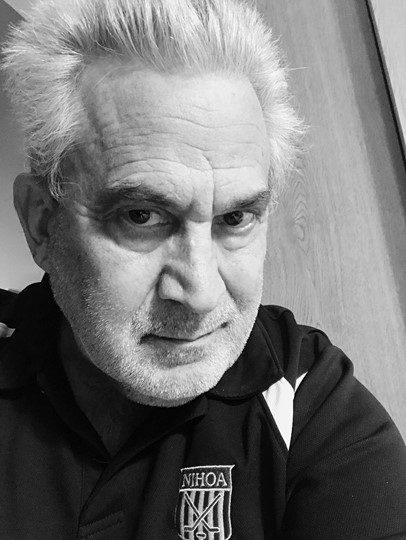 Mark's ice hockey career began at age 5 in 1961 at the Asbury Park Casino Arena. He continued playing youth hockey at Navesink and Brick Hockey Club until 1971. His hockey crazed parents, particularly his Montreal native mother packed the belongings from their Interlaken, NJ home and relocated to Brick, NJ where Mark continued his hockey career at Brick Township High School for three seasons until 1974. Mark was voted all state honorable mention in his first two seasons. In the 1973-74 season which was Mark's final year of high school his game had vastly improved. At seasons end the New Jersey Interscholastic Hockey League coaches would vote Mark the winner of the William Halverson Trophy as the league's Most Valuable Player. He was also the league's leading scorer and was a first team all star. His Brick team won its first ever A Division regular season title and first ever Gordon Cup Championship.
In 1974 Mark was named Asbury Park Press Athlete of the week and in 2000 Mark was named to the Newark Ledger All Century 1970's All Decade Team. Mark then played at ECAC Division II St. Anselms College, Manchester, N.H. during the 1974-75 and 1975-76 seasons. He then transferred closer to home to Fairleigh Dickinson University. From 1976-77 through 1978-79 he led the Metropolitan Collegiate Hockey Conference in scoring and was a first team all-star. In 1976-77 his FDU team won its first ever MCHC regular season and playoff championship.
After college graduation Mark went to law school in San Diego, Ca. where he connected with the president of the newly formed San Diego Adult
Hockey league. Due to the immediate need for league referees his focus changed as he became a self taught referee for the league. This provided some needed regular income to a broke law school student. Upon returning to New Jersey in 1982 he became a USA Hockey and National Ice Hockey Officials registered certified referee. From 1984 to 2000 Mark was the president of the Jersey Shore Ice Hockey Officials Association and a referee assignor for both USA Hockey and NIHOA.
In 1996 Mark was voted by his peers as the National Federation of High Schools Ice Hockey Referee of the Year. In 1997 Mark attended a USA
Hockey referee instructor and power skating program in Lake Placid, N.Y. on the invite of Tony Mariconda, the program supervisor. While there Mark presented a lecture to the attendees on the subjects of referee risk management and liability. Mark also regularly instructed at USA hockey seminars. He and his good friend Fred "Butch" Porrino, partnered for five years organizing and operating USA Hockey seminars in Atlantic City, N.J. Mark's referee career endured for 38 years from 1979 to 2017 when he stepped away for medical reasons.