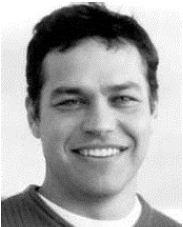 Lars Johansson was a 1986 Star Ledger All State pick and a member of the all 1980's Decade Team. He was known at Montclair High School for being a standout in every aspect of the game of hockey. In his senior year at Montclair the team went 18-4 and won the Suffern Pucksters Tournament.
After High School Lars went on to play hockey at the University of New Hampshire. After he finished college he went on to play semi professional hockey in Sweden. Lars fought a years long battle with brain cancer and in 2007 he passed away.
Friends and family, including his wife Michelle and their four children, remember him as a fighter with a mantra of "Never Give Up".