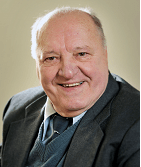 John Warchol is one of the most respected and emulated hockey coaches in the state. During his coaching career, Warchol led Seton Hall Prep to a record nine Gordon Cups and three state titles, and posted a 506-254-53 record.
He was named The Star Ledger Coach of the Year in 1982 and was recognized by the NJ Professional Hockey Writer's Association for his many contributions to youth hockey in the Garden State. In 1992, Warchol was inducted into the Seton Hall Prep Hall of Fame and in 1995-96 he was the recipient of the NJ Devils John McMullen Service Award for Hockey in NJ.
An outstanding player in his own right, Warchol was a member of the 1963 US National Hockey team that competed throughout Europe. Warchol has officiated games for the Eastern College Athletic Conference as both a referee and linesman and is a long time member of the Metro NY/NJ NIHOA Chapter and a USA Hockey youth official.