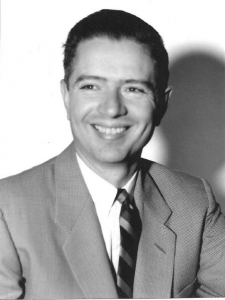 Instrumental in the creation and operation of Branch Brook Ice Rink and South Mountain Arena, Harold was the Director of Recreation for the Essex County Park Commission from 1955 – 1980. These facilities introduced all forms of ice skating to the County residents.
In the early 1960's, he helped organize Branch Brook Hockey, a twice a week clinic highlighted by visits from NY Rangers stars, and the first South Mountain Hockey School. This two week summer event was attended by 77 area players, directed by Paul McInnis, assisted by John Warchol and Joe Hannabach. It featured coaches of Princeton and West Point, NHL Allstar Doug Harvey, and world figure skating champion Hans Gerschwiler.
Harold helped bring together the original high school teams that competed for the Gordon Cup and made Friday night High School Hockey at South Mountain Arena a huge success.