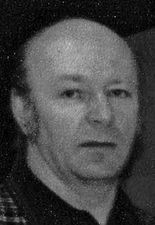 Dave (Davey) Sloan's impact on the NJ High School Hockey Community is multifold, genuine and storied. He is one of the original members of
NIHOA (circa 1964) and officiated for over 25 years. He did numerous Gordon Cup finals and state finals. As a Coach, he coached with the Rockets, the Golden Blades and brought notoriety to the Upsala College Hockey Program, making it only the second college in NJ to reach NCAA status. His pedigree is the long list of successful players he developed, referees he molded, players he influenced and his overall love for the sport of ice hockey.
He is greatly missed by all who knew him.