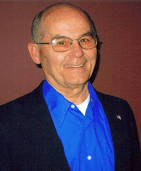 Auriemma began the 2009-2010 campaign with 618 career wins, a state record. He's directed Brick to six state titles, five Public School crowns and eight Gordon Cups. Last winter Auriemma coached his 1,000th game at the Ocean County school. The team chalked up a 12-8-2 record.
Auriemma, who coached the best player in state history, Jim Dowd, led Brick to the initial state title in 1976, a 3-2 overtime win over Chatham Township. Brick also racked up state championships in 1977, 1979, 1986, 1990 and 1997. The team reached eight other finals.
The veteran Brick mentor first became involved in hockey as a goalie for Colby College in the mid-1960s.