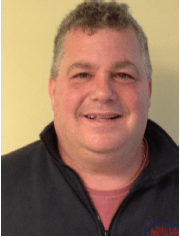 Anthony Del Gaizo played for MKA for four years, 1979-1982. As a junior he was converted to a defenseman by Coach Tom Preville and was elected first team all-state. The following year he moved back to his natural position, forward and was again nominated first team all-state. MKA won the Gordon Cup in 1982.
The 1982 ice hockey team is in the MKA Hall of Fame. Following MKA, Anthony played for Merrimack College where his team played the finals of the NCAA Division II National Championship and he was a first team all tournament selection, that was the last year that division existed.
Anthony is married to his wife Sharon and has three sons, Anthony, Marc and Nicholas, who all play for the NJ Rockets where Anthony is the director of hockey.