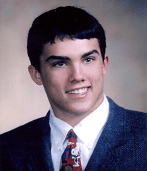 Westlund posted a 2.70 goals against average in his high school
career and went on to have a solid collegiate career at Yale. As a high
school freshman he made his mark at Chatham as the team went 14-8-3. In
1991-92 he led Lawrenceville to an 18-6 mark, a year in which the
Mercer County school had no Post-Graduates on its roster.