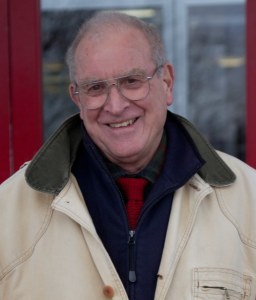 As an athlete John Magadini was an outstanding performer in hockey, lacrosse and football. He earned 10 varsity letters at Rensselaer Polytechnic Institute where he won NCAA Championships for both hockey and lacrosse and was an All-American Honorable Mention for lacrosse.
At RPI, Magadini played hockey and lacrosse under legendary coach Ned Harkness. After graduating in 1955 he served as an officer in the United States Marine Corps. He was inducted into the RPI Hall of Fame in 1986.
As a coach, Magadini was one of the major architects in establishing Delbarton as a state hockey power during the 1980s. Magadini guided Delbarton to its first Mennen Cup title in 1984. He then directed Delbarton to two more Mennen Cups in 1986 and 1987. He was named Coach of the Year in 1986 by The Star Ledger.
Magadini has also coached for the past 16 seasons at Pingry, winning the Skylands Cup in 2011 & 2012. In 2004, he was named Hockey Coach of the Year by the NJSIAA and Coach of the Year by The Courier-News in 2010.